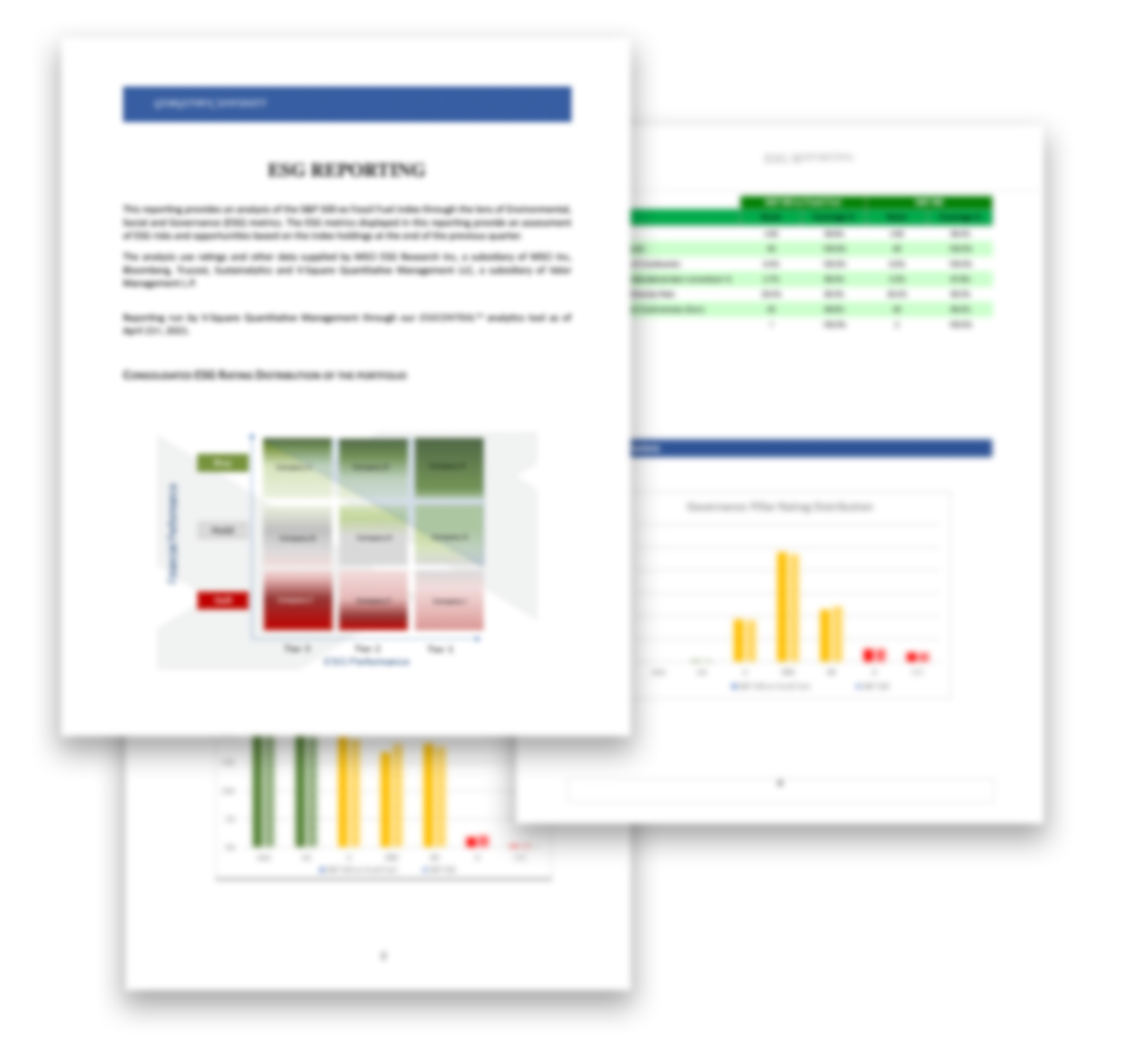 A differentiated ability to source, structure, analyze and report the ESG data. Data is aggregated from multiple sources to give a more complete view of the ESG key performance indicators.
We focus on what is assessed to be material for a given sector. We identify potential areas of improvements to align with your goals.
We developed an ESG data warehouse called ESGCentral™, with access to 1,000+ ESG metrics allowing us to source information, expertly navigate many frameworks, aggregate, and harmonize. We deliver a comprehensive ESG report, customizable and branded as per your needs.
We generate a user-friendly report that tells your portfolio's sustainability story. The frameworks include:
The EU Taxonomy Alignment
The Climate Reporting
Green Revenues
The Paris Accord Alignment
Diversity and Inclusion metrics
The Task Force on Climate-related Financial Disclosures (TCFD)
The Sustainable Development Goals (SDG) Alignment
Water Management
Factor Exposure
Risk Tools